Payroll

Tax Services

Benefits

Human Resources

Time Management

Recruiting

Onboarding

Workforce
Alliance
Payroll
Tax Services
Benefits
Human Resources
Time Management
Recruiting
Onboarding
Workforce
AllianceHCM unites technology, expertise and service to deliver HCM without limits – where everyone is empowered and anything is possible.
Unlike single sign-on systems, the Alliance Human Capital Management Suite stores all employee information in one secure database so you can make updates in real-time across any active services, as well as eliminate errors that occur when entering or importing data from several different systems.
With Alliance, you'll never have to switch platforms, login to multiple systems, re-key information or open numerous spreadsheets. Our complete Human Capital Management solution simplifies your everyday work processes and gives you time back each day to focus on more important things.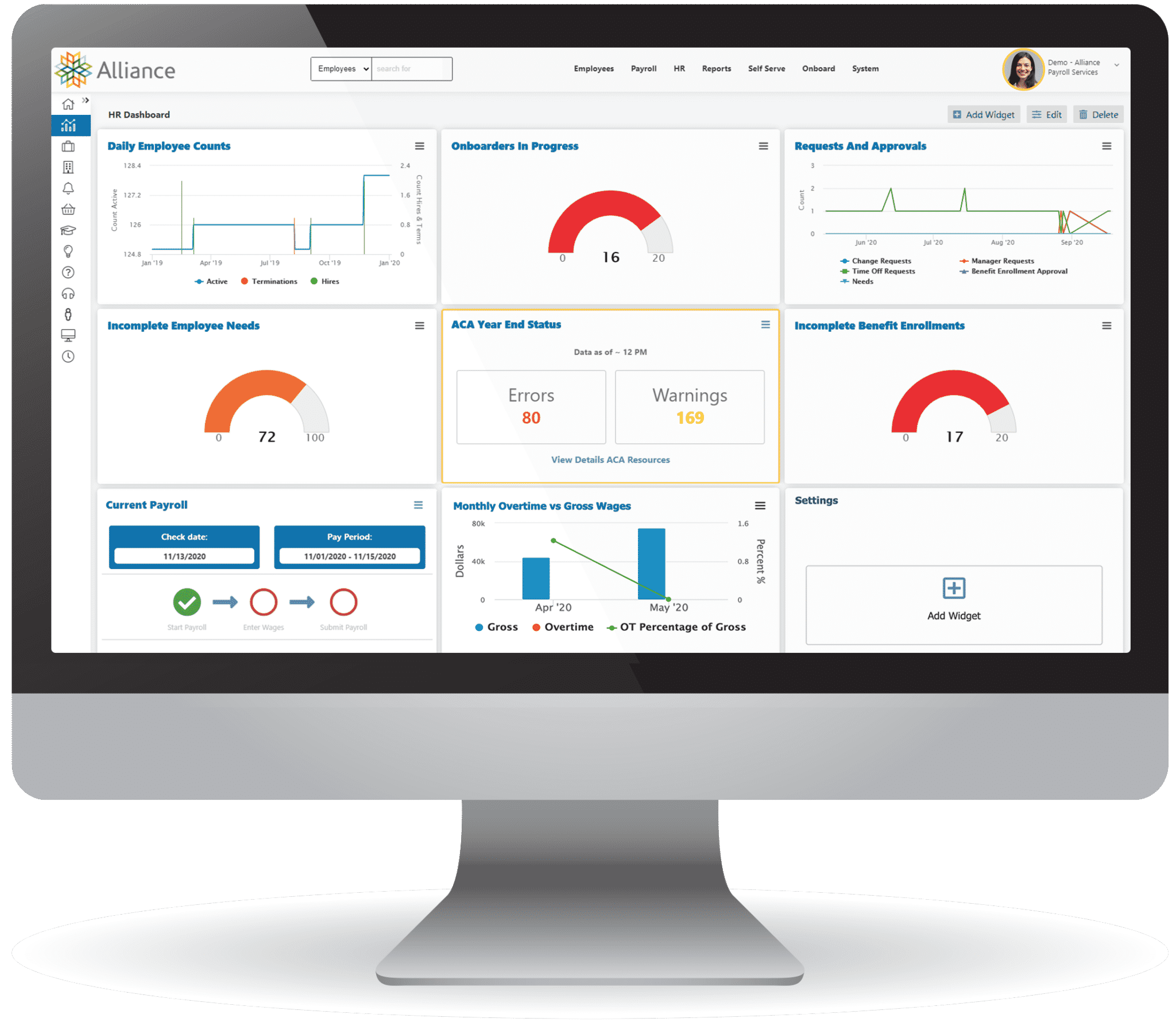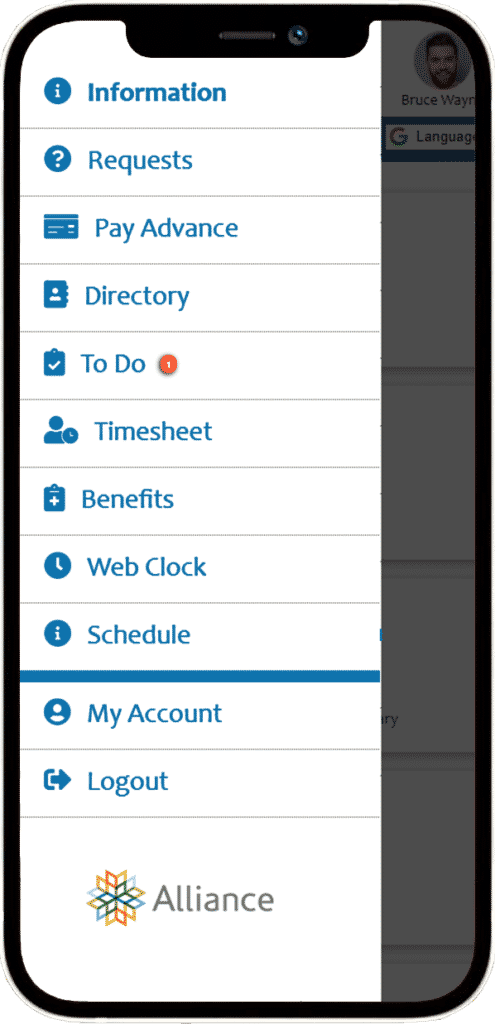 The Alliance Human Capital Management Suite modernizes and simplifies every aspect of employee management — from recruiting, onboarding and training personnel to the way you pay them, retain them and engage them — in order to help easily build and maintain a strong company culture.
At Alliance, we work directly with our clients to make their experience smooth and simple from start to finish. Our knowledgeable team of experts operates as an extension of your business by integrating the best tools, processes, and support into one simple yet powerful Human Capital Management solution.
Your voice is our victory
We understand that the Alliance user experience is best defined by our clients, not a team of programmers. As a client of AllianceHCM, you become an important part of our development team.
Since 2008, over 95% of all system updates have originated from suggestions made by our clients. We've even created an Ideas Community that allows each of our users to have a voice in how our system operates, what services are offered, and all feature updates. Come join the Alliance partnership, where your ideas are heard and your problems are solved.
Come find out why we have a 97% customer satisfaction and retention rate! Like our name implies, we partner with you to develop a customized solution for your employees and your business. At Alliance, we deliver greater value because we truly care about your success.
If you're tired of endless automated attendants, voicemails, and computer-generated responses, we are definitely the right company for you! Our team of professionals work tirelessly to deliver the most personal service in the industry.
The average Alliance team member has been a part of our work family for over 9 years so, when you make a call to Alliance, our team has the experience to answer. Please pick up the phone and dial (800) 789-7655 to request a meeting with one of our dedicated specialists.
"Alliance is the perfect fit for us. They know our industry and they're price competitive. But even more important is their service. They are always ready to help me with anything. They bring expertise that I need without me giving up control, which really helps me do my job. It's a great partnership."
Tammy Garza, Controller, Avalanche Food Group
The superior human capital management
solution for your business
We use the latest technologies to create our single database solution, so you can easily manage all employee data from pre-hire to retirement with Alliance.
Average customer service representative experience
Development of our own HCM platform
Customer feature requests and enhancements
Test drive our powerful HCM solution!
Take AllianceHCM for a spin today and see for yourself why our clients are so satisfied with our service.