Work Opportunity Tax Credit Screening
AllianceHCM has helped clients claim over $25 Million in Work Opportunity Tax Credits (WOTC)
Offset your corporate income tax and get cash back.
What is the Work Opportunity Tax Credit Screening?
The Work Opportunity Tax Credit (WOTC) is a federal tax credit available to employers who invest in American job seekers who have consistently faced barriers to employment.
Employers may meet their business needs and claim a tax credit if they hire an individual who is in a WOTC targeted group.

The credit available ranges from $2,400 up to $9,600,
depending on the targeted group and qualified wages
paid to the new employee generally during the first
year of employment.

Generally, the credit is 40% of qualified first-year wages for individuals who work 400+ hours in their first year of employment.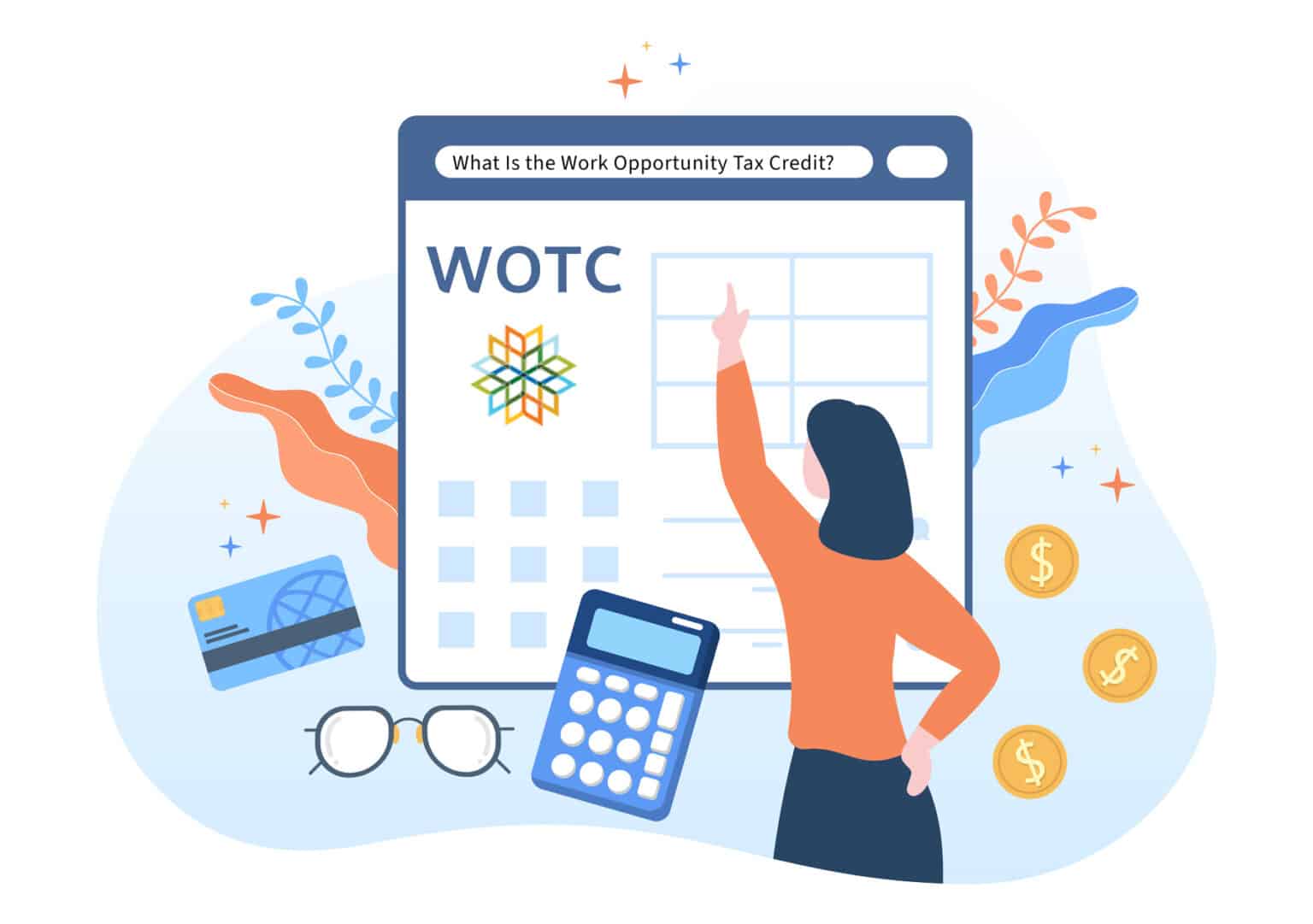 How do I know if my new hire is part of a targeted group?
WOTC Screening is used to determine if a new hire is a member of one of the Work Opportunity Tax Credit's 10 target groups that would make the employer eligible to receive a tax credit for hiring the individual:
Qualified IV-A recipient
Qualified veteran
Ex-felon
Designated Community Resident (DCR)
Vocational rehabilitation referral
Summer youth employee
Supplemental Nutrition Assistance Program (SNAP) recipient
Supplemental Security Income (SSI) recipient
Long-term family assistance recipient
Qualified long-term unemployment recipient

AllianceHCM uses a proprietary screening process that is 100% confidential, ensuring your employees data is kept secure and only used for tax credit purposes. Employees electronically answer a series of screening questions that are then submitted to the appropriate state agencies for official certification. Sometimes employees may not even be aware of their own eligibility.
For which tax years can the credit be applied?
Employers may claim the Work Opportunity Tax Credit in the year that they receive the tax credit certification. In some cases, the credits are good for up to two years, however most cases the credits are valid only for one year.
Are the credits available every year?
The WOTC is only good for the first year of employment but, available with every new hire. There are also a specific subset of credits employees are eligible to claim every year. Fill out the form below to determine if your organization is one of those groups.
How long must the individual remain on the job to provide the employer with a tax credit?
400 hours for a 40 percent tax credit, at least 120 hours but less than 400 hours for a 25 percent tax credit.
What if I don't pay regular taxes and only pay AMT, am I eligible for WOTC?
Tax laws were recently updated and WOTC can now be applied to Alternative Minimum Taxes (AMT).
Employers use form 8850 to pre-screen and to make a written request to the state in which their business is located (where the employee works) to certify an individual as a member of a targeted group for purposes of qualifying for the work opportunity credit.

It is highly recommended businesses leverage AllianceHCM all-in-one solution that has WOTC eligibility requirements built in. This takes much of the guesswork out of the process of determining whether an employee is eligible for WOTC, collecting the required details, and maintaining privacy and compliance. Fill out the form below to get started!
What is the process for applying for WOTC?
The first step is pre-screening to determine eligibility. Fill out the form below to get started. AllianceHCM is an expert when it comes to payroll and tax services. Last year alone, we helped our clients claim over $25 million in WOTC credits. Be the next!
Successful businesses like yours trust Alliance Human Capital Management
How owner/operator Todd McMillan leverages AllianceHCM to simplify operations and celebrate his crew
How the Kenworthys compete for their McDonald's crew using AllianceHCM's services
Moreland/Bishop McDonald's
Moreland/Bishop, a McDonald's franchise, finds family success with the help of AllianceHCM's complete workforce management solution