Talking about salary shouldn't be taboo.
Having insight into an organization's pay practices and transparency around the salary ranges for different roles is a great way to build trust within an organization. However, there is still a stigma surrounding pay transparency.
According to a recent survey by Indeed, 38% of respondents said that discussing salary with others feels taboo. Many more don't want to "cause drama," be judged, or get in trouble with their managers.
It's more important than ever for businesses to understand the benefits of pay transparency and implement effective communication strategies to help employees feel confident and safe discussing pay equity.
Understanding pay transparency laws
Even though many employees don't feel comfortable sharing their salary information, they have the right to communicate with other employees at their workplace about their wages. The National Labor Relations Act (NLRA) protects this right and also ensures policies that specifically prohibit the discussion of wages are unlawful.
This is an overarching rule that employers must comply with. However, pay transparency laws are also gaining traction throughout the United States. Pay transparency laws can take on different forms. Some may require employers to disclose salary ranges upon request, while others must list pay scales internally and externally on job postings. Organizations that don't comply may be fined.
Since there is no universal approach to pay transparency, pay transparency laws by state vary. NerdWallet highlights current and future pay transparency laws by state and local counties.
Benefits of pay transparency
Implementing pay transparency best practices can enhance your organization. Here are some of the benefits of pay transparency to keep in mind.
Foster trust and employee engagement
According to the Society for Human Resource Management, "pay transparency can result in boosted employee outcomes in the form of greater productivity, employee engagement, and an enhanced employee experience."
When employees have access to pay information in addition to an understanding of their career development, they are motivated to achieve goals in their work.
Reduce pay inequity
Salary transparency is also the key to reducing pay inequity. Pew Research recently reported that the gender pay gap in the U.S. hasn't changed much in two decades. Pay inequity is a major issue even beyond gender that can be eased with pay transparency.
Attract and retain top talent
Sharing a wage or salary range can help employees attract and retain top talent. Being proactive about sharing a salary range during the hiring process can help start a new relationship with a potential employee on the right foot. Continuing to update pay scales and share them internally makes employees feel optimistic about their future at your company.
Promote a culture of communication
Finally, we can't overlook how pay transparency contributes to a positive work culture. Even if pay transparency isn't a legal requirement in your state, being upfront about salary ranges builds trust and promotes communication with employees.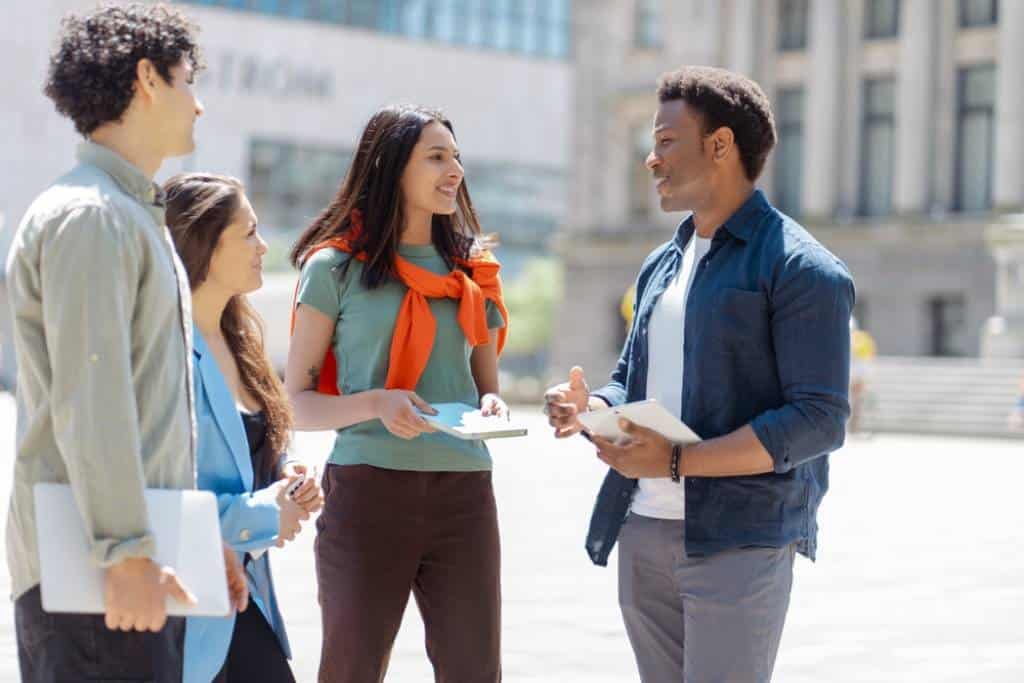 Effective communication strategies for pay transparency at work
Are you ready to reap the benefits of pay transparency at your organization?
It's not enough to simply implement a pay transparency policy and see what happens. You need to set your employees up for success.
Here are some effective communication strategies to utilize:
Educate employees
As mentioned, many employees are still not comfortable discussing their salary. It's important to educate them on the importance of pay transparency and help them understand their rights around salary transparency.
Employees can benefit from pay transparency without ever having to share their own salary, which is something many don't realize.
Ensure policies are clear
When creating policies around salary transparency it's important to ensure they are clear and consistent. Whether you choose to report on salaries annually or continuously update pay scales for internal and external teams, make sure that information is communicated accurately.
Provide salary ranges and benchmarks
Then, it's time to actually provide accurate wage and salary data. While many employers must disclose this information when asked by job applicants or employees, you can be proactive about supplying data. You can also provide salary benchmarks for different roles to assist with career development.
Offer a safe space to discussions
Since discussing salary still feels taboo for many employees, it's important to offer a safe space for discussions. Let your team know who they can discuss salaries with and when. Also, reiterate that there are no policies that prohibit the discussion of wages.
Encourage and address feedback
Pay transparency is always evolving. Take feedback from employees and utilize it to improve your policies for the future.
Learn more about how AllianceHCM can help simplify your operations as we partner with organizations to help you optimize your pay transparency policies. Contact our team today.